Dinosaur Store by Paul Stickland, great place to buy your 2013 Dinosaur Calendars. More than twelve colourful dinosaurs to brighten the year of any dino crazy dinosaur fan!
Different sizes available and you can customise some of them with your own name or message.
Buy your 2013 Dinosaur Calendars from Paul Stickland's Dinosaur Store here.
Frame them for a set of 13 budget colorful dinosaur posters.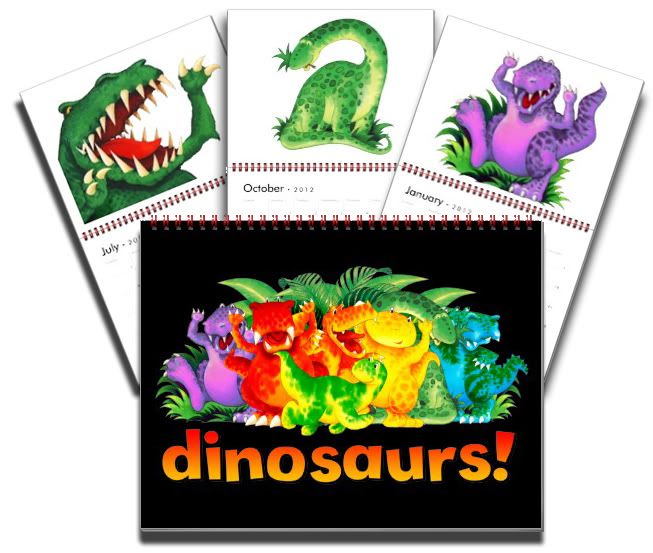 Sort by: date created | popularity
Showing 1 - 5 of 5 products.